Naivasha Masai Mara Safari
Destination

Departure

Naivasha
1
Day 1: Nairobi - Lake Naivasha
Well arrived at Nairobi; you will be met by our English speaking driver guide. From the airport it is possible to hand over your luggage to use for bathing holiday to our airport representative. He takes the extra luggage to our office, and keeps it safe until after the safari. The luggage to the seaside holiday is received again from the representative at the airport before the flight to the Indian Ocean and beach holidays. From the airport you go to the Daphne Sheldrick elephant sanctuary. You see the little elephants, all of which have been abandoned or away from their mother, and the elephants are really on slack line in the time that day comes guests past the place. A pleasant visit and a great experience for both children and adults. From Daphne Sheldrick you drive towards Lake Naivasha, one of Kenya's many lakes in the Great Rift Valley area. The trip usually takes two to three hours inclusive break along the way.
Lake Naivasha is a freshwater lake in Kenya, outside the town of Naivasha in Nakuru County, which lies North West of Nairobi. It is part of the Great Rift Valley. The name derives from the local Maasai name 
Nai'posha
, meaning "rough water" because of the sudden storms which can arise. Both the lake and in the surrounding areas seen an impressive bird life.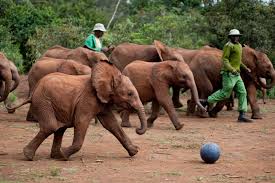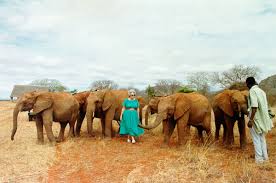 Lunch at Lake Naivasha Sopa Lodge, our lodging for the night. After a nice lunch you walk through the beautiful park, adjacent to the lake itself. Then you board the boats and sail on Lake Naivasha. You will see perhaps the African Fish Eagle, which is very similar to our osprey. Also other large birds, for example; Pelicans are often seen at Lake Naivasha. The lake has plenty of hippos - a great experience at close!
(FB)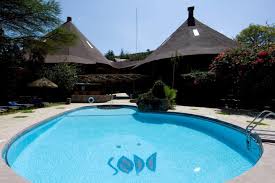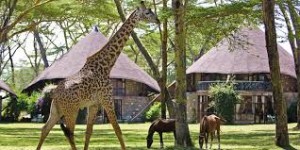 2
Day 2: Lake Naivasha - Maasai Mara
After breakfast you drive from Lake Naivasha Sopa lodge for Maasai Mara savanna. The drive itself is a breathtaking experience and with great variation in the landscape. You make stops along the way, to enjoy the picnic basket and continue the day with game drive, there are animal characters. On the way from the area around Lake Naivasha you pass a few villages and their local communities, and from here change the landscape for more savannah. And after a few hours - you drive in the world famous sanctuary.Nature Photographers from around the world travel to Maasai Mara savanna to film the animals. And for good reason - they are everywhere and galore.No one knows who welcomes the day when you arrive. Is it the lions, giraffes, zebras, buffalo or Mon elephants, you first catch sight of. The last hours before arrival to our residence is one long game drive (game drive) before there is accommodation for two nights at the cozy * Keekorok Lodge or Similar tent camp. Accommodation in large luxury tents with private bath / toilet, where the sounds of the savannah clearly are heard when darkness falls. It provides a very authentic African experience.
Keekorok Lodge (FB).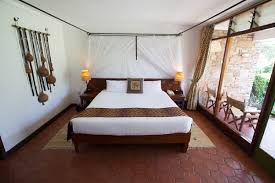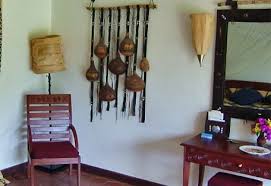 3
Day 3: Maasai Mara
One thing is certain. The day is going to offer a lot of animals, and of course, our drivers open the skylight, so you have a great opportunity to see the animals.Binoculars and camera lenses are always a good thing to bring to areas with animals, but in Maasai Mara can ease photographing animals even with relatively small pocket cameras or mobile phone.Rivers meanders crisscrossing through the 1,500-square-kilometer reserve. Here looking animals naturally turn to drink, and there are often great opportunities to get some great pictures. By the rivers are crocodiles lurking and trying one or more animals to cross the river, is the drama started. The Maasai Mara is also home the largest concentration of lions in Kenya, like leopards and cheetahs are very well represented. In addition, also seen are buffaloes, rhinos and elephants. In the Maasai Mara plains you come also to greet herds of wildebeest, zebras, hippos, giraffes and gazelles as well as a large and diverse number of different birds like secretary birds. Actually, there are registered more than 450 different bird species in the Maasai Mara, of which 53 species are birds of prey, which all thrive. During the stay in the Maasai Mara, it is also possible to visit a Maasai village(not included). A really exciting experience and an encounter with a completely different culture. Warmly you are invited inside the village, where you are greeted by singing from the Maasai village women. You have the opportunity to get into the cabins, and to buy a souvenir to take home. A strong meeting is set as an exciting memory long after the end of the tour.Savannah is almost flat as a grass field in your home areas. And to see the sun set over the savannah of the Maasai Mara in Kenya after a great day with animals and lots of experiences is a beautiful experience. Absolutely quiet sun disappears, and suddenly the pods projecting dark. As with the snap of a finger turns off the light, and the day is coming to an end. The next twelve hours, the predators'. Throughout the day, they have gathered strength for the night chasing, and of nature is now seriously for
graminivores
; Antelopes, zebras, big and small are in play as the night's prey. It is also possible with a flight in hot air balloon at sunrise (not included). A beautiful, beautiful experience that everyone at least once in life should give themselves, fascinating and almost unreal and a great experience, culminating with breakfast and champagne on the savannah.
Keekorok Lodge (FB)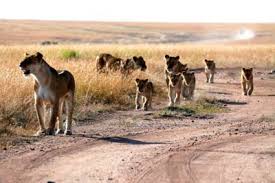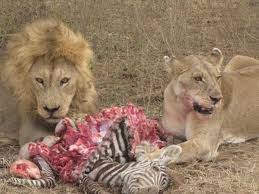 4
Day 4: Maasai Mara - Nairobi – Mombasa
Scenic safari experiences richer, you are ready to run from the Maasai Mara to perhaps seeing you to reserve another day.After an early breakfast drive back to Nairobi. The drive is like moving from one time zone to another. From Maasai time into not just the city, but to the Kenyan capital. On the ride back to "our own reality", we see a real difference in the landscape. From the flat savannah to city, suburb and then finally the capital with all its tall buildings, streets, traffic, etc. The journey takes about six hours including breaks. There is lunch on the way to Nairobi and visits by the museum of Kenya before driving to the airport where you say goodbye to our English speaking tour guide and driver.From Nairobi there are now more options for either to prolong his journey or return home. If you wish to travel back home run for foreign airport for flight back to home. If you want beach holidays after safari run to the domestic airport (if the trip must be extended to stay in white sand beaches such as Mombasa). If you want to fly back to home, there's departure late in the evening from Kenya, and arrival in your home the following morning. Final flight times stated when ordering.If you wish to extend your safari with a beach holiday, there are plenty of options. There's departure to and from Kenya every day. So for your beach holiday, this is possible, it fits better with your selected number of nights, we make a presentation on this. The fares Nairobi - Mombasa are affordable regardless of number of days. The choice is yours. The safari five days beach holiday might look like this: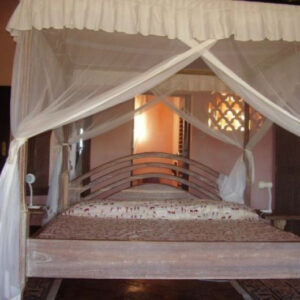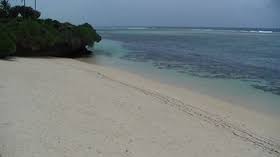 5
Day 5- 9: Sandy beaches, Indian Ocean
On arrival at Mombasa received in a representative who is already at the airport with a sign with your name. He will take you to your hotel example; Hillpark Tiwi Beach Hotel, where the room is ready and at your disposal in the number of days I have ordered beach holiday. The stay is on half board, that is, there is accommodation, breakfast and dinner. Hillpark Tiwi Beach Hotel is an excellent 3 + * hotel, situated directly to the beach and the warm ocean. The hotel is an excellent offer for "lots of quality for the money." The rooms are large and besides private bathroom satellite TV and safe balcony and free Wi-Fi at the restaurant. From the hotel there are plenty of excursions. The excursions organized by the hotel, and there is the opportunity to participate in everything from snorkeling, scuba diving, shimba hills for game drive, wasin island and to visit in Mombasa or something else. Enjoy the beach and the warm, inviting Ocean, which welcomes visitors year round with it's over 27 degrees. Sand, beach and water - a super way to end your safari travel.
6
Day 10: Mombasa – Home
A wonderful holiday is over and it is time to return to home. There is an early in the morning departure, and you were flying back to home. Thank you and we you for choosing Helinas Safaris for you safari in Kenya
Tour package price
The price of this tour package varies depending on:
Mode of transport (Jeep / Van)
Number of people on safari (cost is lower for two or more people)
Time of travel (high season / low season)
Level of accommodation (budget, standard, luxury)
Please contact us via email sales.msa@helinassafaris.com or phone +254 736357222 / +254 701762176 or use the form provided here and we shall provide you with a quotation depending on your specific requirements and date of travel.
Rates QUOTED cover the following:-
Full board accommodation whilst on Safari, Bed & Breakfast whilst in Nairobi
All road transportation and unlimited game drives using custom made Safari minivans complete with pop up roof for enhanced game viewing
Park entrance fees
Services of a professional English speaking driver guide
Accommodation subject to availability
Rates do not cover:-
All items of a personal nature such as tobacco; laundry; phone calls, etc
Additional sightseeing or deviation from the itinerary
Tips and porterage
Medical/Travel Insurance
Any extras incurred at the lodges/hotels
Any visa fees